Connect, network, and get access to thousands of business executives, industry experts, advisors and mentors.
10k+
executives from
25+ countries
50+
industrIES
REPRESENTED
16+
AVERAGE YEARS
OF experience
FOR EMPLOYERS

Speed. Quality. Pre-vetted Active Network.

Multidimensional Hiring

DEI-centric

Full-Time to On-Demand Leaders
GeniusMesh really proved to be genius for me! Within a few days of joining, I got the opportunity to speak directly with a hiring manager and MIT alum. After initial discussions, a new VP, Strategy and Business Development role was created for me. I got a role with much more responsibility and growth prospects than I could have found otherwise.
We had GeniusMesh competing alongside a top executive search firm for one of our C-level positions. GeniusMesh found us the candidate we ended up hiring before the search firm could find any promising candidates. Since then, we always consult with GeniusMesh for key positions. It's the best way to confidentially hire senior candidates within a short time, and at a fraction of the cost of an agency.
After spending 15 minutes taking a detailed assessment survey, I was able to identify key leadership traits and transferrable skills I could use to better focus my search. In my opinion, self-awareness is the key for a successful career transition. I highly recommend CareerPath to every executive who is focused on a successful career transition.
Given the complexity of our industry which can be compounded for novel and innovative products , I have found that finding B2B sales leadership talent can be challenging. It was a pleasure working with the GeniusMesh team who supported us in sourcing and screening highly qualified top talent for multiple positions in this area. We have been wildly pleased with a GeniusMesh-sourced Sales Leader hire at the end of 2021. I would highly recommend GeniusMesh for teams looking to augment their leadership recruiting capabilities.
Simon J. Salgado, VP
Enterprise Health Services, Podimetrics
The CareerPath report gave me valuable and transparent insights into my overall profile. With the report, I was able to improve my resume using key action verbs, compare my core strengths with targeted roles and develop a plan to transfer my skills to ancillary industry sectors. I would recommend all my peers to try out the functionality to learn more about themselves.
GeniusMesh has been an outstanding partner for CMA CGM's talent acquisition team. The GeniusMesh team is extremely responsive and always delivers high-quality candidates who meet and exceed our expectations. GeniusMesh offers great value at a reasonable cost, and I would highly recommend them as a strategic partner.
Mark McGowan, Vice President
Human Resources, CMA CGM
I love the CareerPath product! The career evaluation tool opened my eyes to new industries and opportunities I should be focusing on. And the resume tool highlighted several problematic areas, even after I had paid a professional to work on my resume!
GeniusMesh has been an integral part of our talent management strategy. We have recently started partnering with them but so far received nothing short of excellence. Their industry knowledge, thoroughness, responsiveness and supportive approach to recruitment have produced consistent results for Sensata. The team at GeniusMesh takes the time and develops a keen understanding of what the characteristics of a person need to be for our organization. We highly recommend their services to employers and candidates who are seeking positive representation in the marketplace.
Alice Martins, VP
Sensata Technologies
When I decided to join INSEAD EMBA, I got to know about GeniusMesh, probably the only platform that brings EMBAs across top business schools to share their journey, challenges, build a community to help each other. GeniusMesh platform facilitates networking of EMBAs and share their willingness to help each other grow, which is key to success at an executive level.
Gunjan Kumar, EMBA INSEAD
I am happy to have joined this platform, attended many networking events and have built great relationships. I am glad that someone is focusing on EMBAs by giving them a unique platform to connect and grow. I am also impressed with the other services offered by the GeniusMesh that goes beyond just networking. There are many of EMBAs as hiring managers as well as senior leaders looking for talent and business collaboration. We can leverage this network to explore unpublished opportunities with fellow EMBAs.
Gunjan Kumar, EMBA INSEAD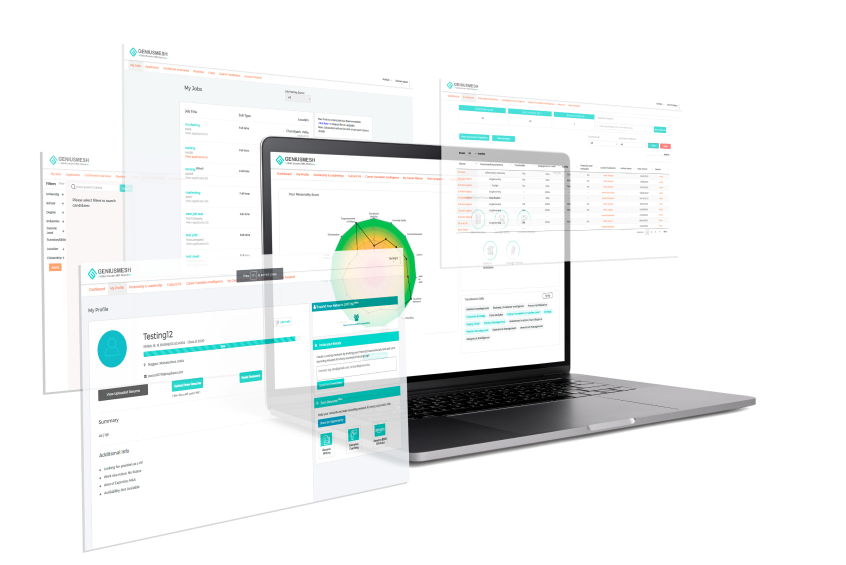 FOR EMBAs

Join the largest, growth-minded EMBA network and build lifelong professional relationships.

Get industry-specific insights to plan your career transition

Build a personalized career path with customized action items

Connect with hiring managers and apply for premium, unpublished jobs